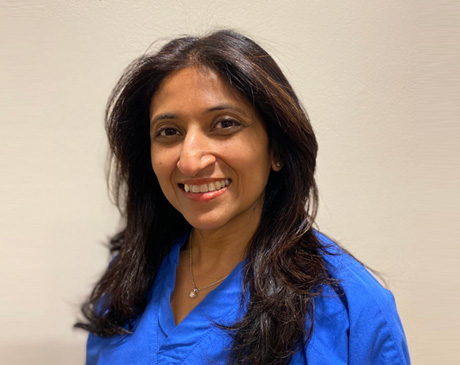 Ami Shah
Physical Therapist
Our co-owner Ami Shah has been practicing orthopedic physical therapy for over 20 years. Her specialties include pre/post operative rehabilitation, geriatrics physical therapy, sports injuries, orthopedic and neurological physical therapy. Ami's determination for her patients is a constant making sure her patients are comfortable and attended to with proper care.
Ami's enthusiasm for physical therapy continues not only in the facility but outside in her everyday life. Ami continues to educate herself every year to keep up with the latest techniques to ensure the best quality care for her patients. Ami has done extensive studies on neural mobilizations, trigger point release, McKenzie techniques, muscle energy techniques and Maitland mobilizations. She has extensive knowledge on running mechanics and injuries.
In her free time, she likes running, hiking, reading, playing volleyball, skiing and spending time with family.