How Physical Therapy can help after a work related Injury?
Getting injured on the job is no fun. Workers who get hurt at work are most worried about when they can go back to work. How long they will be out? Will they able fulfill their financial obligations? It is very frustrating to get hurt either at work or somewhere else. Workers should know what steps to follow once they get hurt.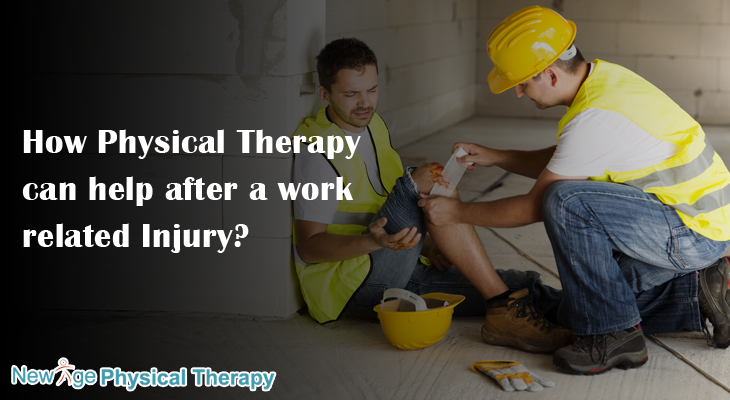 Many people who do a lot of labor such as construction work, contractor, loading/unloading etc. are more prone for injury. But people in any work environment can get hurt may be due to repetitive activities, slip and fall etc.
After you are injured at your work you should report injury to superior then you should seek immediate medical help.Your health and well-being should always be your top priority. Once you seek medical help physician will explain you type and extend of your injury and what measures to take for getting back to work.
Read more: Ice Bottle Massage for Plantar Fasciitis
Physical Therapy
Physical therapy depends upon your type and severity of injury. Patient may need physical therapy if he had any orthopedic injury. In most extreme cases patient may need surgery. Other injury can be treated with conservative method like pain killers, anti-inflammatory, rest, injections and physical therapy.
In most cases physical therapy can help to improve patient's functional level. Physical therapist can help you to alleviate pain by modalities like hot packs, cold packs, electrical stimulation, and ultrasound. Therapist can help with range of motion, strength. Physical therapist can make a treatment plan based on your injury. Therapist can give you particular exercise plan to carry out at home for faster recovery.
Our physical therapist is treating this kind of conditions for more than sixteen years. We offer direct access to physical therapy for patients so setting up an appointment doesn't require a prescription. Just call and see how we can help you with your injury.