What is Good Posture? Know Reason behind Unnatural Positions
If you want an example of good posture, just look at a young child – their back shows a graceful 'S' curve and their movements are easy and effortless. We are sure all of us remember being scolded by our mother to sit straight and don't slouch.
Most of us ignored those comments but definitely regret it now. Correct posture is important to keep our back and spine healthy. It's not just about being confident. Being in good posture you are properly aligned anatomically and putting less strain or stress on supporting muscles and ligaments.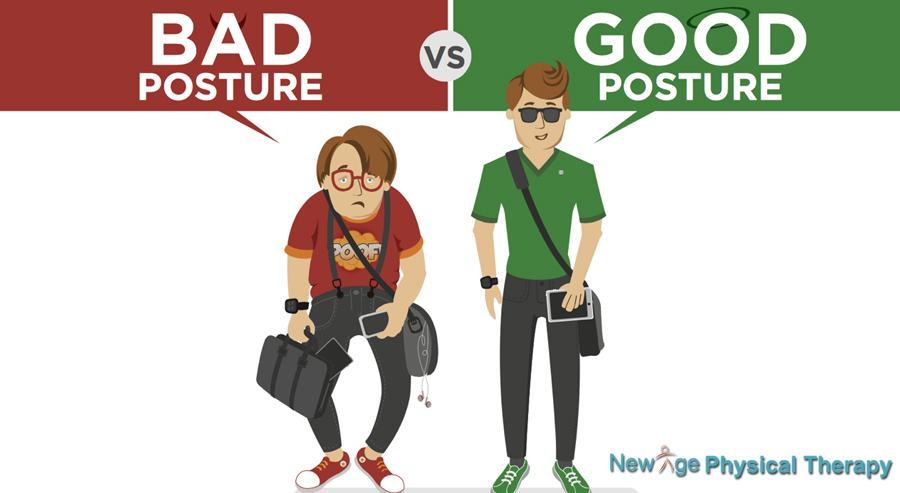 As we get older inactivity, slouching causes muscle fatigue and tension that ultimately leads to poor posture. Our body is designed for movement. In modern era we do lot of work sitting and in flexed position. From morning we get up most of the activity we do is in sitting. For example sitting for breakfast, driving to work or using public transportation to work, sitting at work, eating dinner, watching TV and sleeping.
Constantly being in flexed position we strain certain muscles and shorten certain muscles. This creates imbalance in muscles and that can lead to pain. We compressed some joint more than usual which may lead to joint pain.
Over the period of time you get adaptive muscle shortening which can cause postural dysfunction and injuries. Body will adopt new posture and new pattern of movement which can cause improper strain on muscles and joint which in turn lead to pain.
These are possible symptoms from postural dysfunction.
Headaches
Muscle pain and the feeling that there are knots in the muscle.
Sore, stiff achy joints.
Feelings of weakness or instability.
A burning type sensation in the muscles.
Pain in neck, mid back, lower back area
Difficulty straightening up after sitting.
What can cause this?
Overuse is one of the most common causes for an example sitting in one position for longer period, sitting in front of computers, constantly looking down into your phones, working out one group of muscle more than other, using heavy back packs all the time.
Improper sitting and standing habits which can lead to postural problems. Other medical problems like muscle imbalance, weakness, joint stiffness can also lead to poor posture.
If you think that you might have problems with your posture or want some advice on why it has happened and how to fix it, you can call us and schedule consultation with our experienced physical therapist.
At New Age Physical Therapy our physical therapist will evaluate you and your lifestyle and will plan your treatment to bring you back to prior pain free functional level.
Read More: