Know about Safe Pregnancy Exercises
When any woman asked "What activities are safe for me since i am pregnant?" We need to assess situation and prescribed safe exercises.
What are the best and safe activities for pregnant woman?
Safest exercise for pregnant woman will be walking and swimming. Some low impact exercises like dancing as long as it doesn't involve jumping and sudden jerky movement it should help to bring heart rate up.
Low impact strengthening exercises will be great. However therapist should focus on a individual person. Every woman is in different physical shape depends on their life style; so one exercise program not going to fit all.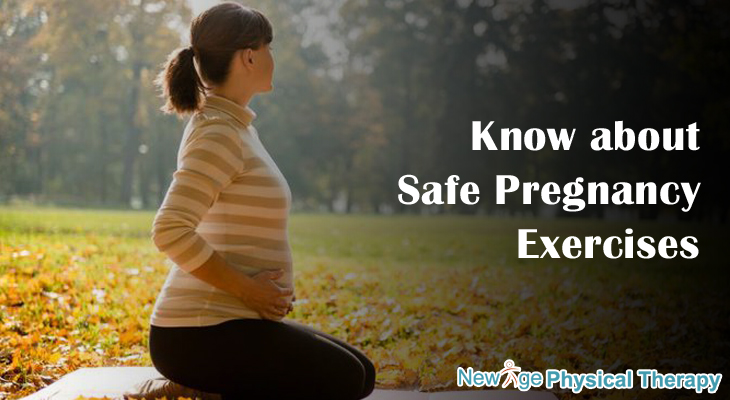 We need to have detail conversation with them about risks, benefits and appropriate modification as the pregnancy progresses, signs to look which for that they aren't tolerating the activities.
Try not to change their exercise pattern much away from what they normally do or what they normally love. We have presumed that certain activity like yoga is safe for pregnant woman. However some study suggests that teaching yoga to a pregnant woman who never did it might lead to safety issue.
We must also consider the emotional component of someone's fitness choices. What that means is doing not change their lifestyle completely upside down and told them to do exercises which they have never done before. Not only it will be more unsafe but patient's compliance ratio will drop.
In addition, if a woman is very active and we know that she is going to go back postpartum quicker than we think is "safe", then perhaps maintaining them close to their baseline with their preferred activity will optimize their recovery.
Bottom-line keeping pregnant woman safely active during her pregnancy will help her in her post partum recovery.