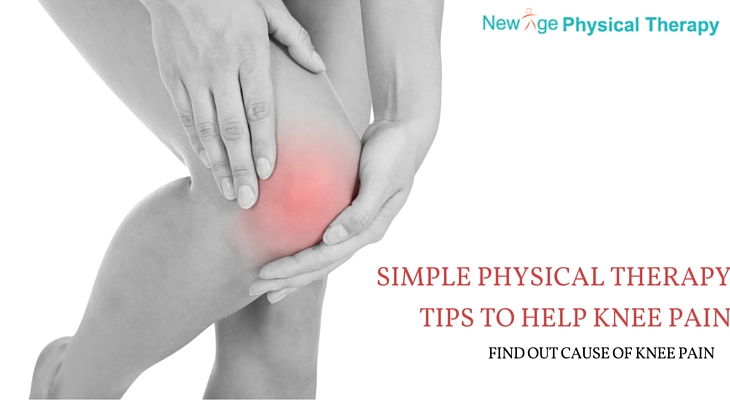 Simple Physical Therapy Tips to Help Knee Pain and Find out Cause of Pain
If you are suffering from your knee pain and couldn't got recover even by visiting may of doctors and experts and its paining continue when you are walking, waling up and down through steps at your home then you should do day to day exercises related to aches.
Physical therapy is the core thing that can help you to prevent pain more wisely then medicines from doctors. You can get back to your normal if you have even more hard pain in your knee.
If you are not able to go for physical therapy centre then you can try some basic exercises at your home also. These are the simple moves that will change some your routine lifestyle and you should try at home and check whether it is beneficial for your knee or not.
1. STRENGTHEN YOUR QAUDRICEPS, GLUTEAL MUSCLES
Weak hips, thigh muscles and poor motor control these are the nasty thing that can lead you to add forces existed on your joint of knee. Weak quadriceps really effects how your body weight bears thru your joint. Weak gluteal also affects your pelvic related pain and due to this issue it may happen overloading on knee joint.
So you can find exercises to strengthen quadriceps and gluteal muscles. Focus more on quadriceps muscles first start with simple knee presses and holding and straight leg raises. Progress slowly.
2. MAKE CORRECT LIMITATION OF MOBILITY
Also patient has to check their mobility especially on their lower extremity.  Lack of flexibility in hamstrings, quadriceps and calf muscles can lead to improper loading on joint which in turn lead to pain ache across your knee.
Stretching those muscles really prevents injury especially in athletes.  Without the necessary mobility, your knees are going to take the brunt of the force. So add some stretching exercises to your routine exercises.
3. DO TRAIN OF YOUR CORE
When we are talking about knee pain, weak abdominal muscles can also play a important role. Weak core can make once posture poor which in turn lead to improper gait. Improper gait can lead to pain across knee.
In majority issue we never worry for 6-pack, we are conversing about your inner essence stabilizers which is across abdominals. Processing to do this stability and endurance can help you to improve posture, improve gait pattern which may help to reduce knee pain.
4. YOU SHOULD STABLE YOUR WEIGHT
Heavy weight of body can also occur stress placed on your knees. Expert says that anyone who has high weight problems can be at high risk for knee osteoarthritis. If you need to relax from this knee issue happened from heavy weight then you should do some little diet in your daily food and also required to change some daily activities of working. It will help you decrease your heavy weight and lead you to reduce your knee pain.
Regular cardio and resistance exercises are good way to maintain your weight and build strong lean muscles. But if you are suffering from much knee pain then you should make limit or stop some physical working activities, daily work etc. You can do exercise in pool that can help you to prevent high
By exercising in a pool you can reduce the effects of significance on the body, so that it can beneficial for you to reduce pain.
5. LOOK DOWN AT YOUR FEET
Alignment of foot should be properly because it may happen that improper foot structure also plays role to increase knee pain. A person who wears high heels shoes has shown high compressive forces on knee.
People who wearing worn out shoe or has over- pronated foot can also have increase weight on to their knee. So take proper foot care, changing footwear regularly, proper ankle mobility can help you to reduce knee pain.
After understanding your knee problem you can try some exercises at home and follow some simple steps of New Age Physical Therapy, NY if you still have trouble please call your physical therapist.
You may like to read more;