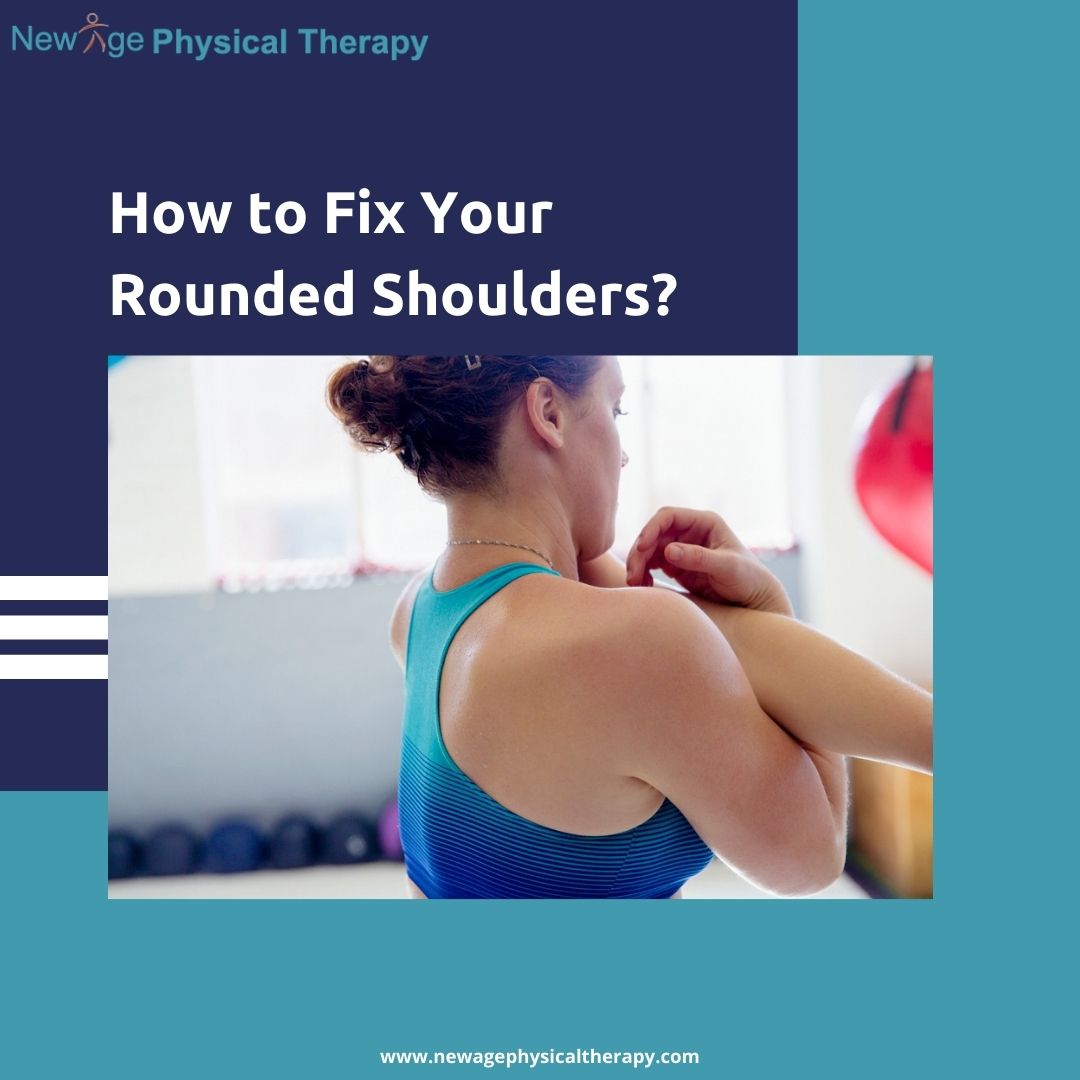 How to Fix Your Rounded Shoulders?
If you work or play long hours in front of the computer, the desk, or on the phone, chances are you may have rounded shoulders. The problems that can arise from this can be headaches, shoulder pain, back pain, or even nerve pain.
How Can I Fix My Rounded Shoulders?
Through exercise!
Prepare to get on the floor with a rolled-up towel. For these exercises, you will lay down face down with the rolled-up towel underneath your forehead.
– T's: You will spread your arms to form a T with your torso. Lift your thumbs towards the ceiling and raise you arms up and down. Squeeze for a good second at the top and come back down. Perform 10 – 20 reps, 3 – 5 sets. Start with low reps and work your way up.
– Y's: Same way but with your arms forming a Y with your torso. Lift your arms up and down towards the ceiling with a good second at the top and come back down. Perform 10 – 20 reps, 3 – 5 sets.
– W's: Form a W. Lift your thumbs up and down with the ceilings. Perform 10 – 20 reps, 3 – 5 sets.
– I's: Start the same with your arms straight up next to your ears moving your arms up and down. Perform 10 – 20 reps, 3 – 5 sets.
– Swimmers: With just your arms, start with palms facing down with arms next to your ears. As if you are swimming, wave your arms towards your hip, with both hands ending up behind your lower back, palms facing towards the ceiling. Then return to starting position. Perform 10 – 20 reps, 3 – 5 sets.
– Alternating arm and leg: Start on your hands and knees. Extend your right arm forward next to your ear and at the same time extend your left leg until it's straight. Hold for a good second. Repeat on the other side. Perform 10 – 20 reps, 3 – 5 sets.
– Shoulder Shrugs: Just as it's stated, you will stand with both arms on your sides at a relaxed position and raise it up to a shrug. Then come down to the relaxed position in a controlled manner instead of dropping them straight down. Perform 10 – 20 reps, 2 – 5 sets.
– Shoulder Retraction: Start with elbows bent at your sides. You will extend your arms forward, then bring them back so your hands are by your side, right underneath your chest level. The motion is like performing rows with a cable machine or as if you are skiing. Remember to retract your shoulders when you pull back – imagine there is a pencil between your shoulder blades and you are squeezing it in place. Perform 10 – 20 reps, 2 – 5 sets.
– Open Book: Start by laying down on your back with your knees bent. Then turn to the left. Your knees should still be bent, with your left leg and left arm on the floor. Your left arm should be in front of you extended out. Your right arm should lay on top of the left arm, palms touching each other. Then slowly turn your arms out towards the right as if you are turning a page. Do this nice and slow to feel the motion and stretches. Perform 10 reps. Next, turn on your right and repeat the same thing you did with the left, 10 reps. Do this 3 – 5 sets.
– Pec stretch: At the doorway, have your forearms touching the doorway, elbows bent at 90 degrees. Step forward with one foot. You will feel a stretch on your chest. Hold this position for 20 – 30 seconds. Perform 3 – 5 reps. Note: if your doorway is too big, you can do this one side at a time. If you are using your right forearm on the edge of the doorway, then use your right foot to step forward.
Do these exercises every day. You should start to see some improvements little by little. Remember, it can take a long time depending on how long you've had shoulders and how flexible you are.
If you experience any sharp pain during or after exercise, stop and consult your doctor first. There could be other underlying issues that need to be addressed first. Otherwise, you may need supervision by a physical therapist of Physical Therapy New York, NY to modify the exercise or manipulate the joints and muscles to get the right results.