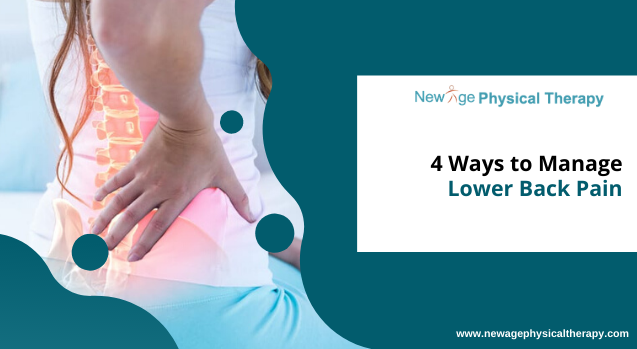 When you have an idle lifestyle, there are many difficulties that you might suffer. Lower back pain problem is one of the most basic issues, which can be excruciatingly sensitive. Thankfully, some easy activities can offer relief. Whenever you do them consistently, several exercises can provide you long-term release from regular lower back pain. 
According to a study by the American Physical Therapy Association, approximately two-thirds of Americans experience low back pain, but only 37% seek help from a professional for pain release. And still, there are easy ways essentially anyone can determine constant lower back pain without operation or pain killers medicines.
Stretching
Exercise and right stretching of the tissues in the lower back, stomach, bones and legs is important for those with low back pain. Both exercise and stretching help in managing a normal variety of plan, and give relief for tissues due to lack of treatment, or those that fit because of tissue sensitivity or unsuitable condition.
Exercises for Movement Control 
Movement control exercise aims to retrain the spine's tissues to maintain and control the spine into different ranges of action and regular daily exercises. Many patients with both important and resolute low back pain have used poor movement patterns that present a big part in their current.
Manual Therapy
Manual therapy can be effective for the therapy of joints that lack sufficient versatility and range of action in certain musculo-skeletal conditions. This condition can create trouble, pain, and an adjustment in function, position, and action. Manual physical therapy includes replacing versatility to strong bones and decreasing muscle tension in order to restore the case to more normal movement without effort.
Education
To get relief from lower back pain, patients have the right education for back pain and it's related therapy. Some portions seem to improve a person's risk of increasing low back pain. These involve smoking, obesity, older age, physically strenuous or inactive work, female sex, job objection, job-related stress, and mental health problems such as stress or panic. 
These ways will surely help you to manage your lower back pain. If you want to know more about physical therapy treatment, please do visit the clinic of Physical Therapy New York, NY. Expert and experienced therapists will guide you and suggest you proper exercises. 
Read More:
Physical Therapy Can Be as Effective as Surgery for Back Pain