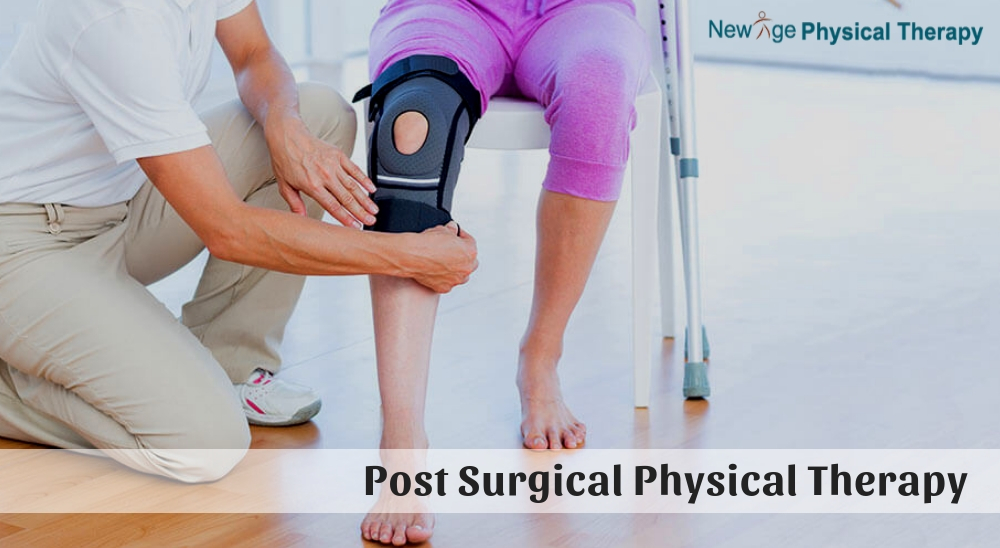 Many people believe that surgery alone can lead to full recovery. However, without proper care and rehabilitation, any work/progress completed during surgery may be undone. Post-surgical rehabilitation concentrates mainly on increasing strength and mobility. The physical therapist will provide appropriate modalities, manual therapy, and exercises to improve patient's endurance, strength, and flexibility.
They will work with the patient to create an individualized treatment program that will cater to the patient's surgicial procedure, pain level, and goals,  allowing them to bounce back successfully. Physical therapy for post surgery should focus on progessing patients to a pain free state without limitations and risks of future injuries.
Surgerical procedures that often recommend follow up physical therapy somer common surgeris include :
Rotator Cuff Tear
Hip, Shoulder, and Knee Joint Replacements
Ligament Tears of the Knee (ACL, LCL, MCL and PCL)
Tendon Rutprue Repair
Arthroscopy and Meniscus Repair
Spinal Surgery
Fractures
Additional Operations Resulting in Weakness or Stiffness
Physical therapy can reduce pain/discomfort from surgery with techniques such as electrical stimulation, ice, hot pack, massage and manual therapy. Once the pain subsides, the treatment program will focus more on the challenges of each surgical procedure.
For instance, if a patient received a knee replacement, the therapist will prescribe strengthening and range of motion exercises to promote recovery. Patients can also experience weakness from being sedentary after surgery, but physical therapy can help increase muscle mass to its previous levels.
Without physical therapy, there are possibilities of re-injury or prolonged recovery, post surgical complication like stiffness, contractures, weakness.  It is necessary for the patient to be aware of what activities to avoid and how to safely perform daily activities to prevent future setbacks.
Physical therapy will also help patients return to regular activities quicker as it enhances healing in damage tissues. Thus, physical therapy is essential in achieving a safe and fast post-surgery recovery.