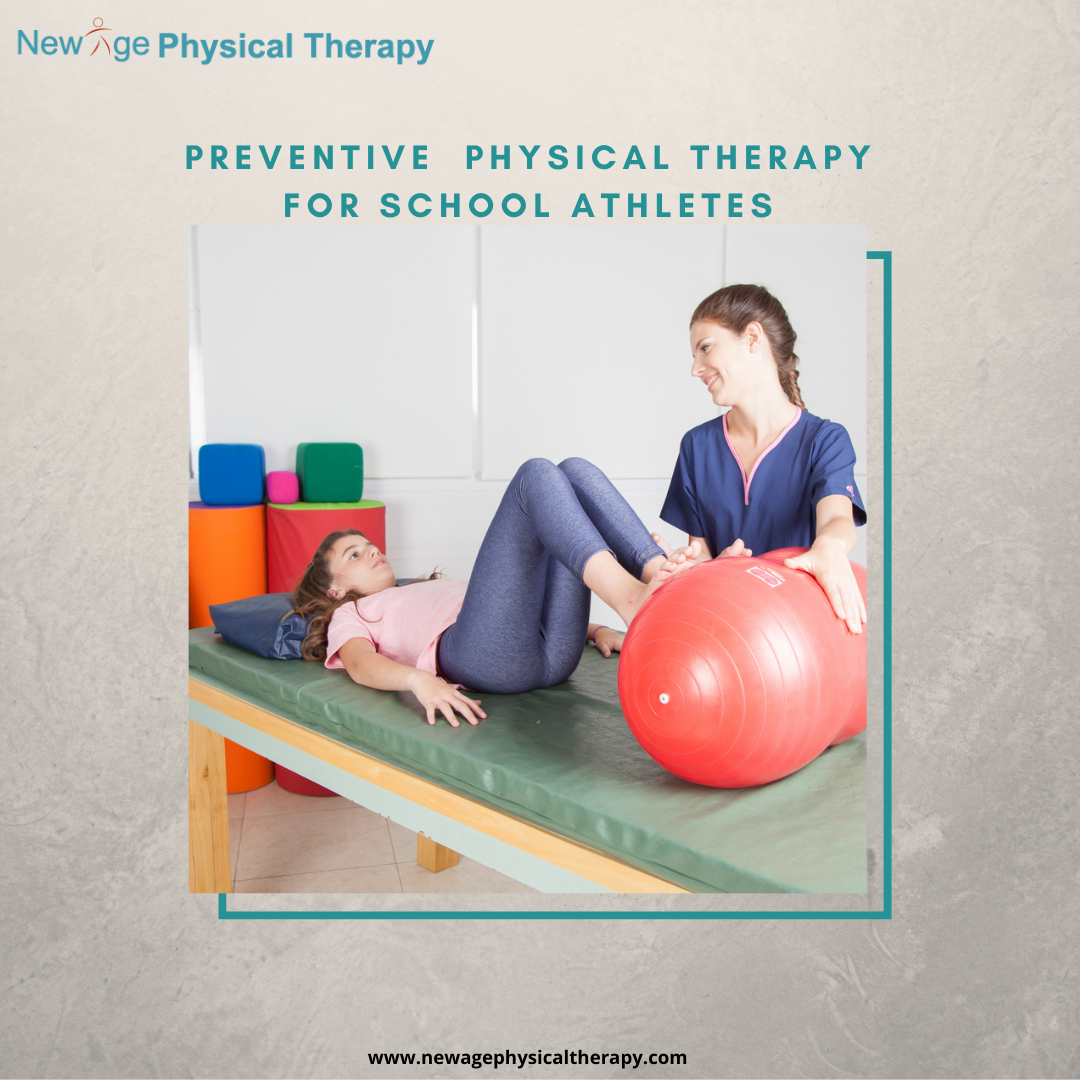 Preventive Physical Therapy for School Athletes
Do you have a child signed up for a sports team? Or perhaps you are in a team yourself. Chances are, he or she may acquire some type of injury during their sports activities. If one will train their coordination, balance, and motor control based on their sports – preventative physical therapy can help avoid injury or lessen the degree of injury with a faster recovery rate.
It is very common to have injuries among athletes. Some of the most common injuries are rolled ankles, strained hamstrings, and rotator cuff tears. These can occur because of wear & tear, repetitive movements through non-optimal motions of specific joints, over-training and/or not enough rest in between training.
Rolled ankles – common in any sports that involve running and jumping. Once a rolled ankle occurs, it is quite easy to re-injure the same ankle because most of the time, the athlete often needs to get back into the get sooner than the body demands.
In order to prevent this, one would train in balance and reflex movements as well as strengthening the lower extremities and the core muscles. An example of balance training would be standing on one leg for 10 seconds and increasing the time as he or she gets stronger. Another form of advanced balance exercise can be standing on a Bosu ball or a balance board.
In preventing hamstring strains, the athlete would need to strengthen the hamstring muscle, increase flexibility in the quadriceps muscle, and train instability and core. Training stability can be done by balance exercises such as standing on one leg, same as for the ankles. You can also perform lunges which trains both hamstring and quadriceps muscle at the same time.
For rotator cuffs, it is important to strengthen in different planes of motions of the shoulder as well as for the surrounding muscles.
Exercises using the elastic bands are a great way to strengthen the shoulders – moving in external and internal rotation, abduction and adduction, flexion and extension, and even doing hand walks on the wall moving in different directions with the bands around the wrists are great ways to strengthen the rotator cuffs.
In Physical Therapy New York, NY, your physical therapist will work on the athlete based on the need of the athlete as well as adding different and complex activities to involve specific movements for the specific sports. Your insurance may not cover for preventative physical therapy. You can call your physical therapist to ask for specific pricing for preventative physical therapy and ask what they can do for your child or for yourself.