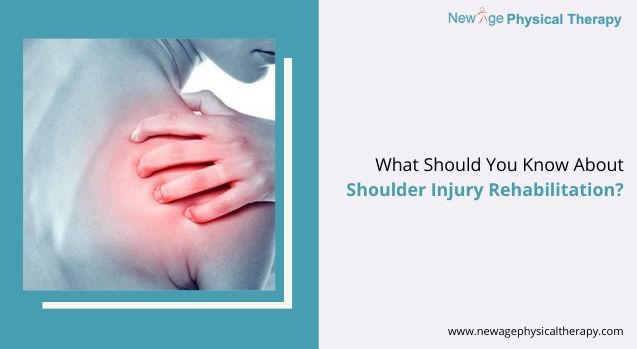 The ball and socket joint is the chief shoulder joint, which permits an extensive range of movements. The ball and socket joint is enclosed by a rigid sleeve of fiber known as the capsule. A set of four muscles along with the tendons form up into a rotator cuff, which holds the joint together and helps in further movement.
There is one small joint where the upper part of the shoulder blade connects with the Acromioclavicular joint, i.e., the collarbone. You may get a consultation on Physical Therapy Great Neck, NY. Exercises for shoulder pain must be performed under the guidance of a physician to make sure that the correct muscles are chosen for your condition.
The Reason Behind Shoulder Pain
There are several reasons behind shoulder pain, but a maximum number of cases will affect a small region and are usually short-lived. Shoulder pain may also occur because of a general condition like osteoarthritis and rheumatoid arthritis.
Complications in shoulder joints are not only the reason behind shoulder pain. The pain may also originate due to difficulties in the neck, whose pain appears in the upper outer arm or is felt on the shoulder blade. You may search for physical therapy for shoulder injury Bayside NY, for solutions to get relief from neck and shoulder pain.
When to go for Rehabilitation?
Rehabilitation of shoulder mainly focuses on two main facets of motion of shoulder: strength and flexibility. Several tasks cannot be operated without a sufficient range of movements. Patients experiencing shoulder stiffness can apply in Physical Therapy Great Neck, NY. This stiffness can be felt when the person is not able to reach backward, face trouble to comb their hair, and fastening the seatbelt.
The second important reason to do shoulder exercise is to build up the shoulder muscles. It is necessary not to stress the rotator cuff muscles located in the shoulder. The rotator cuff muscles can be susceptible to inflammation and wounds if inappropriate activities and exercises are done.
–  Stretching: Stretching exercise helps in loosening the muscles surrounding your shoulder joint. The most known reason behind stiffness of shoulder is frozen shoulder, i.e., adhesive capsulitis. This injury can come up independently or because of immobilization after surgery in shoulder or shoulder injury. You may go for Physical Therapy for Shoulder Injury Bayside NY, for the prevention and treatment of the frozen shoulder.
–  Injuries in Rotator- cuff: It is the most common reason behind shoulder pain. The most comfortable exercise for shoulder pain is pendulum exercise. You have to bend down, allowing your hand to hang downwards to the ground. Then you'll have to do small circles with your hand, thereby allowing momentum to move your arm around without any effort.
Conclusion:
You have to find a good therapist to get complete recovery from shoulder pain. It improves the working of the involved joint- shoulder. A great therapist can help you get rid of shoulder pain regardless of their athletic ability and shoulder strength.
Read More: